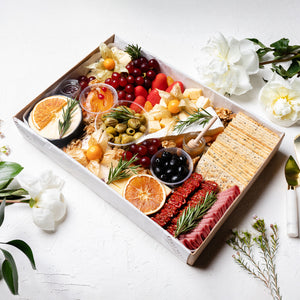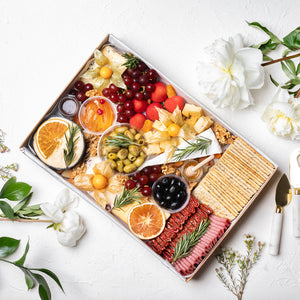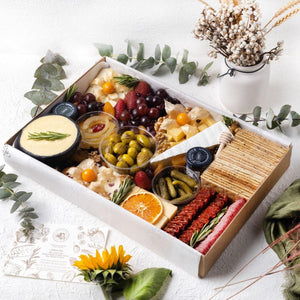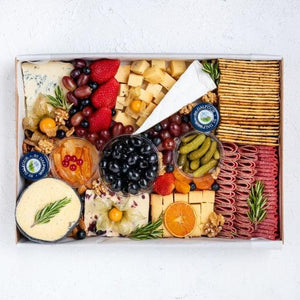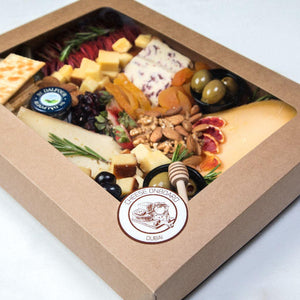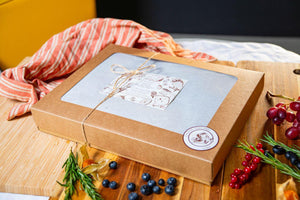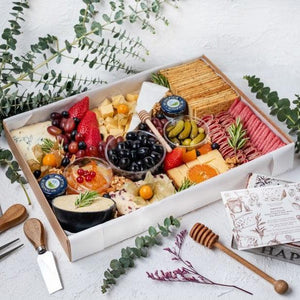 Large Platter (7-8 people)
Regular price
Dhs. 359.00
Serves up to 8 Cheese Lovers. This portion is so generous, expect some leftovers!

6 Types of Cheese (Approx. 1000 g) 
Smoked Cheddar, Shorrocks Bomb, Brie, Truffle Gouda, Gorgonzola Dolce, Wensleydale with Cranberry 

2 Types of Meat (Approx. 200 g) 
Spicy & Plain Cold Cuts (Halal) 

Condiments (Approx. 950 g) 
Nuts, Crackers, Olives, Fruits (Fresh & Dried), Honey & Jam 

Carton Dimensions  
40 x 27 x 5.5 cm 

Some cheeses & ingredients may be substituted with similar types, depending on availability.  

Storage Advice  
Please keep refrigerated; only bring out before serving. 
Validity 
Two days from the delivery date (refrigerated).