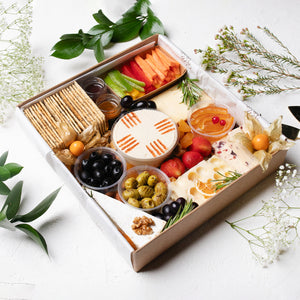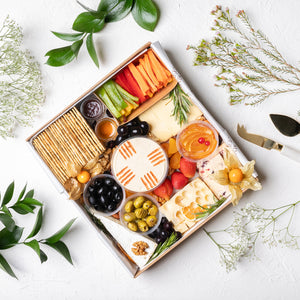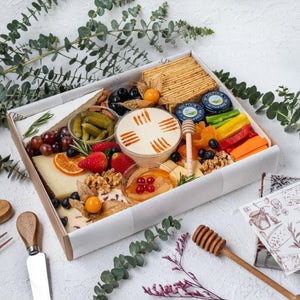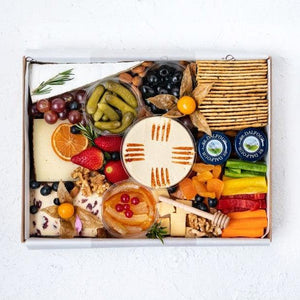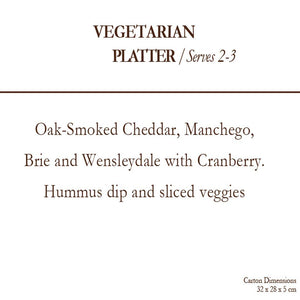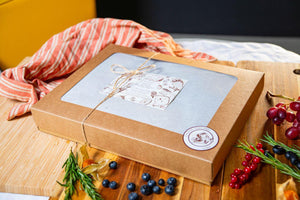 Regular price
Dhs. 195.00
You can now choose Vegetarian Option for all our platters!
Hummus Dip & Sliced Veggies  
To replace the cold-cuts

Condiments  
Nuts, Crackers, Olives, Fruits (Fresh & Dried), Honey and Jam 

Carton Dimensions  
30 x 27 x 5.5 cm (Deluxe 3-4 persons)  
35 x 27 x 5.5 cm (Medium 5-6 persons)
40 x 27 x 5.5 cm (Large 7-8 persons)
Some cheeses & ingredients may be substituted with similar types, depending on availability.  

Storage Advice  
Please keep refrigerated; only bring out before serving. 
Validity 
Two days from the delivery date (refrigerated).