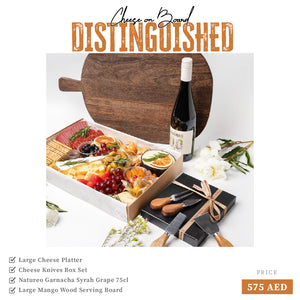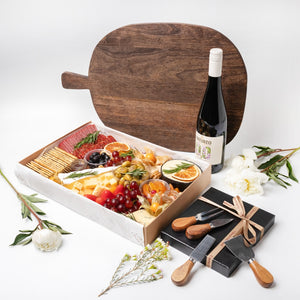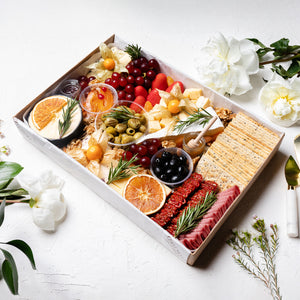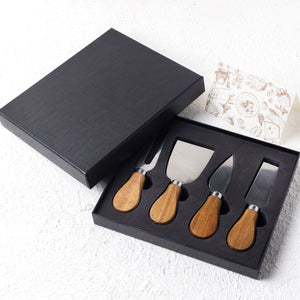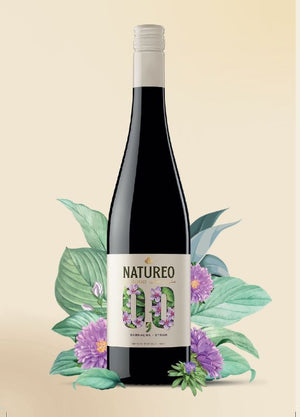 Regular price
Dhs. 575.00
Sale price
Dhs. 649.00
You know your Cheese better than most. We hear you... Now you just want to show-off to your family & besties. Maybe not. Anyway, here's our idea for a Grand Experience:
Our Large and most Luxurious Platter ever. With 6 types of cheese Including Truffle Gouda and the oh-so-rare Shorrocks Lancashire Bomb.

One Large & Luxurious 46cm long Mango Wood Board.

Best Seller Garnacha Syrah Bottle (pair it with Gouda.... yum!)

Cheese Knives Box Set (cause you want to look like a pro, right?)
Re-arrange the Platter on the Wooden Trey provided. It fits perfectly, we tried it. Call us for tips or inspiration at any time!
Voila! Now you can say that you did all of this yourself. Expect a lot of praise and get ready to make up random pairings tips because you are Distinguished. Mabrook...
All Bundles are delivered together in a curated Bag. Perfect for gifting!
Storage Advice  
Please keep refrigerated; only bring out before serving. 
Validity 
Two days from the delivery date (refrigerated). 
Some cheeses & ingredients may be substituted with similar types, depending on availability.