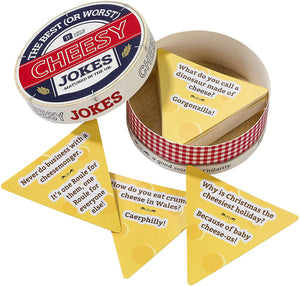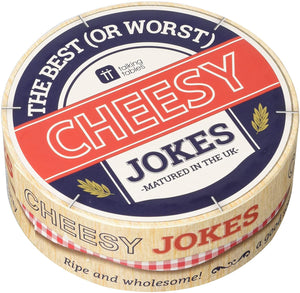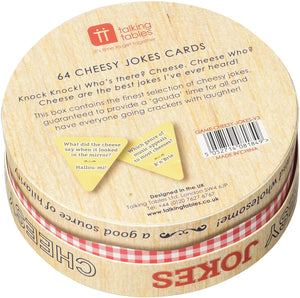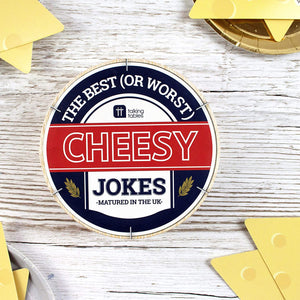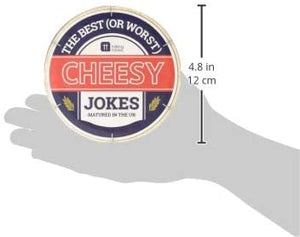 The Best (Or Worst) Cheesy Jokes Cards
The perfect selection of cheesy jokes to bring out with your Cheese Platter. It makes a great Gift this Festive Season or Fathers Day Gift for him / gifts for dad, EID, Ramadan, Birthday...etc.
Go crackers over the festive period and have a emmental time with Talking Tables Cheesy Jokes.

Our brie lliant cheesy jokes are perfect for friends or family and are sure to get everyone laughing

CONTENTS 64 Cheese themed Cheesy Joke Cards
AGE Suitable for the whole family.
QUALITY Our products are designed with quality in mind and are strong, sturdy and made with care.