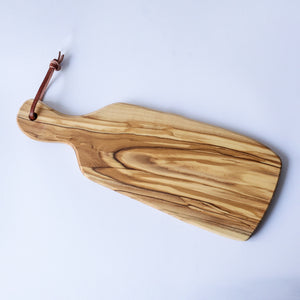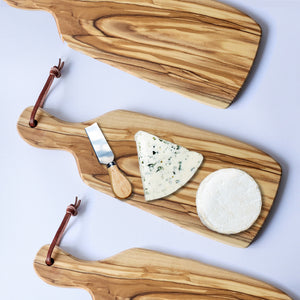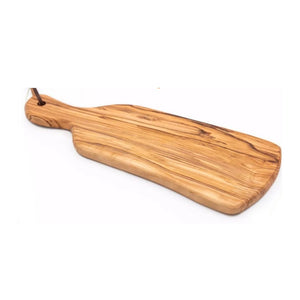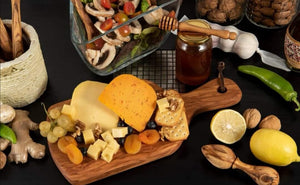 Sourced directly from Bethlehem, Palestine.
Olive wood is a durable and beautiful material that has been used for centuries in the Mediterranean region. It has a distinctive grain pattern and a natural oil content that makes it resistant to bacteria and odors. Olive wood is also eco-friendly, as it is harvested from old trees that no longer produce olives.

Here at Cheese OnBoard, we aim to always source ethical products and support artisans and craftsmen who create these unique products.  Every Purchase Helps.
Dimensions: 33 x 11.5 x 1.5 cm